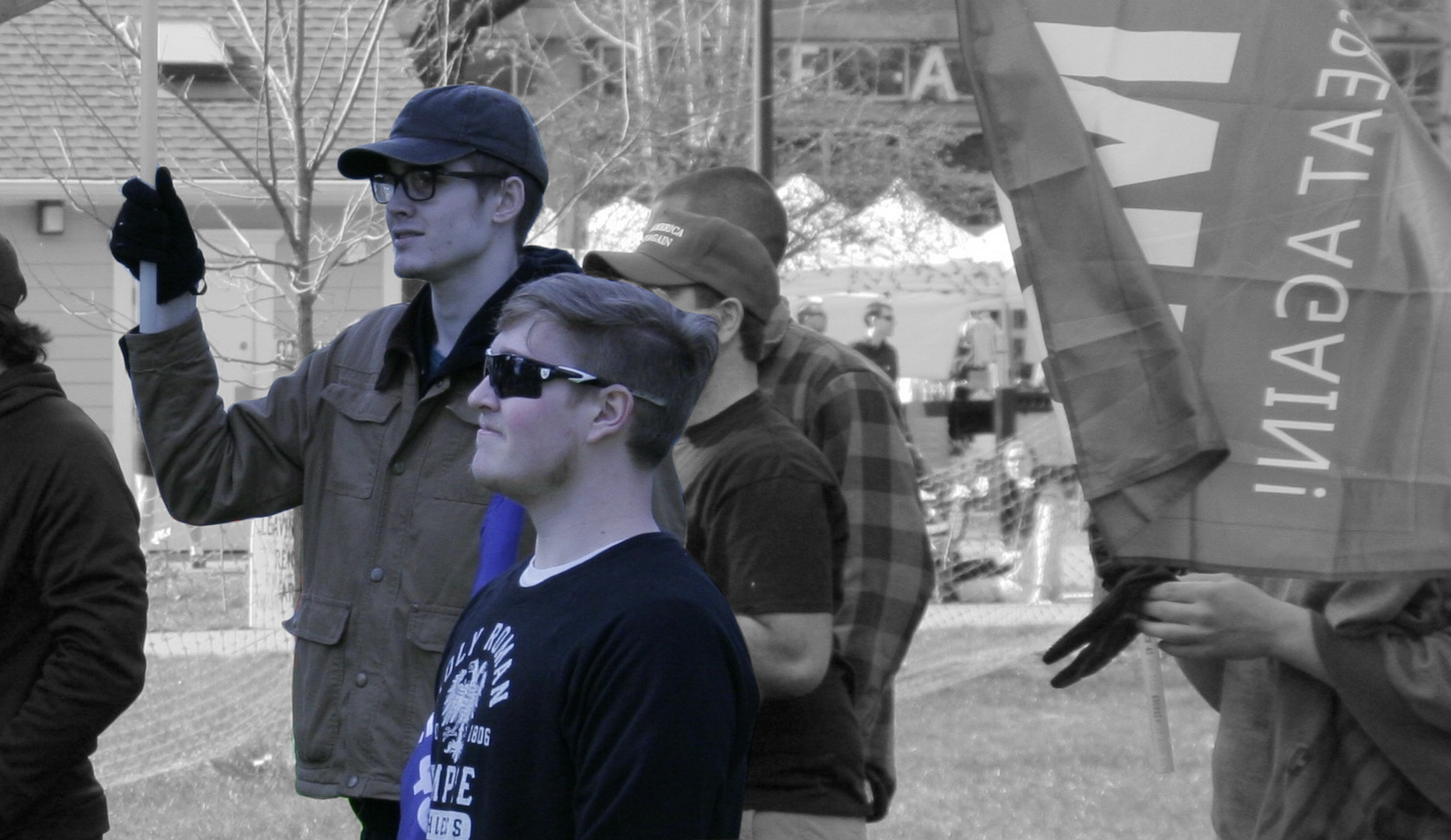 Daily Stormer Book Clubs
The Daily Stormer Book Clubs (DSBC) are a network of neo-Nazi cells spread throughout the United States, Canada and Europe. Begun on Andrew Anglin's The Daily Stormer web forum, these groups have allowed white supremacists and fascists in different metropolitan regions to meet and coordinate racist intimidation and violence since 2016.
The Portland, Oregon DSBC chapter (referred to in this article as the "PDX Stormers") was until recently one of the largest and most active. Not only do they have a fluctuating membership in the neighborhood of 10 to 20 neo-Nazi participants, they have, more than other groups around the country, moved from the realm of the internet to real-world activities. Over the past couple years the PDX Stormers have carried out racist and anti-Semitic propaganda actions in the Portland metro area, in some instances targeting and then exposing even elementary school children to Nazi imagery. They have participated in a large number of Joey Gibson's far-right rallies, and assaulted counter-protesters.
In October of 2017, Pacific Northwest Anti-fascist Workers Collective publicized information about PDX Stormer Jarl Rockhill. In February of 2018, Rose City Antifa publicized the identity of Vancouver, WA neo-Nazi Alexander Wolfgang Becker, also a member of the PDX Stormers. In the coming weeks, Rose City Antifa will expose the identities of three more PDX Stormers neo-Nazis: Matthew Blais, Bogdan Gerasimyuk, and Michael Dorsey. These three, along with Rockhill and Becker, represent the core of the most active and often seen neo-Nazis in the group. For updates, check rosecityantifa.org or follow along with the hashtags #stormerbreaker and #debaseddoxx.
Continue reading →